Faith Baptist Church - Ashford Food Bank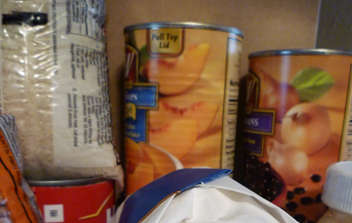 Handfuls on Purpose is a local food and clothing bank that is a ministry of helps provided by Faith Baptist Church. It is designed to meet the physical needs of those in our local community who are going through difficult times. This ministry is available following all services or by appointment. Please call us at 360-569-0902 to schedule an appointment or to have any questions answered.
Faith Baptist Church also works in conjunction with the Eatonville Family Agency and the Pierce County Food Bank. This agency comes to the Church property on the second Thursday of each month to distribute food, as well as other help, to their clients in the Ashford area. Please call 360-832-6805 and ask for Cindy Haney if you have any questions or need to sign up for service.
Unfortunately Faith Baptist Church is not able to provide any financial assistance at this time. If there is a need regarding rent, heat, utilities, etc. please contact the Eatonville Family Agency.
Faith Baptist Church Ashford, Washington 360.569.0902