Faith Baptist Church - Faith Promise Missions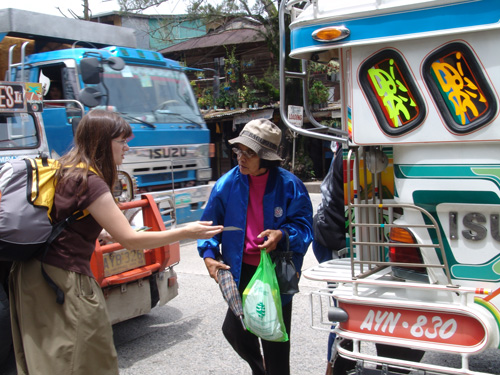 Faith Baptist Church believes very strongly in the mandate given to the Church in Acts 1:8 "But ye shall receive power, after that the Holy Ghost is come upon you: and ye shall be witnesses unto me both in Jerusalem, and in all Judaea, and in Samaria, and unto the uttermost part of the earth." Strongly enough that we are very involved in what is called "faith-promise" missions. This is nothing more than the membership of Faith Baptist Church giving sacrificially above and beyond their tithes for the cause of world-wide mission endeavors. Faith Baptist Church currently supports 11 different missionaries and mission works across the globe. We support individual missionaries in 6 different countries as well as Church Planters here in America! We support several national and international organizations that are devoted to printing and shipping the Word of God around the world as well an organization that defend the rights of Christians to freely practice what the Word of God says!
We have also had the privilege to go on short term Mission trips to India, the Philippines and Washington D.C. and Uganda. Every dollar that comes in for the cause of Missions goes out for the cause of Missions. The church covers all administrative expenses out of its general budget.
Click on the links on the right to see some of the people and causes we support.
Faith Baptist Church Ashford, Washington 360.569.0902